For the 2003 PISA survey, the Finnish PISA team incorporated all of the Swedish-speaking schools in the PISA sample.  
They published the findings with a separate score for the Swedish-speakers.  
Here are the scores for the 2003 survey: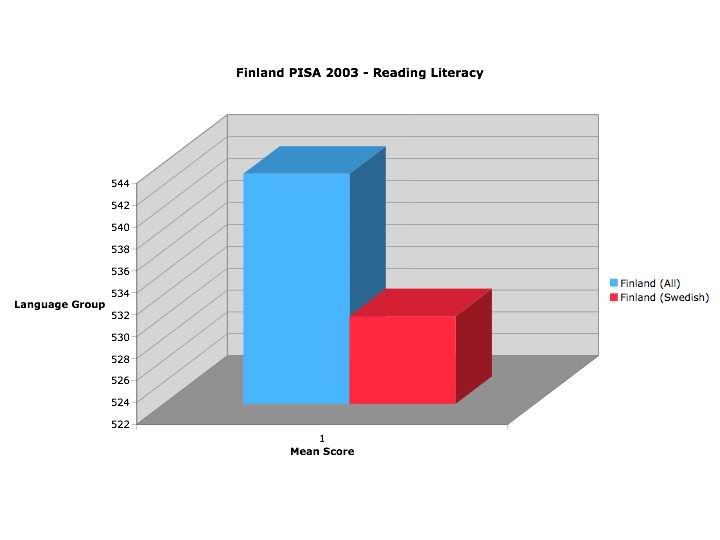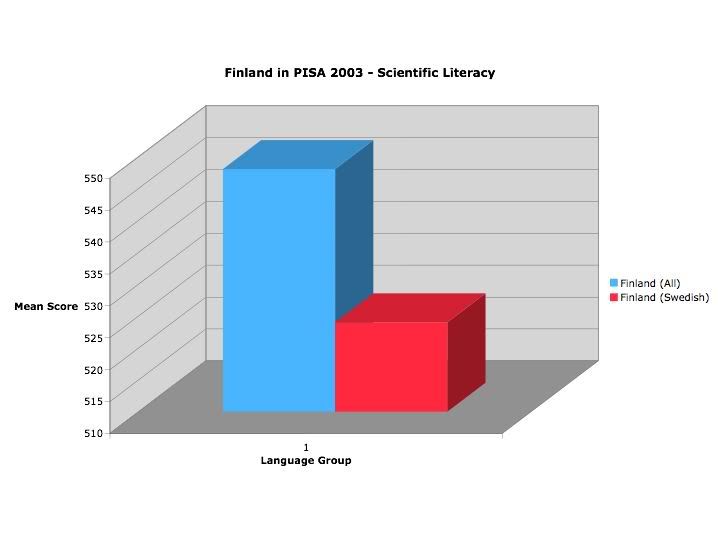 Therefore, the 2003 PISA data shows that Swedish speakers score lower than Finnish speakers.  The blue bar in the graph shows the average scores of all participants in Finland, not just Finnish speakers.